The well-known International Artist Angel Gustavo from Spain has made it onto the Chinese Art scene, being featured at the annual star-studded Beijing gala of leading Chinese Newspaper Global Times.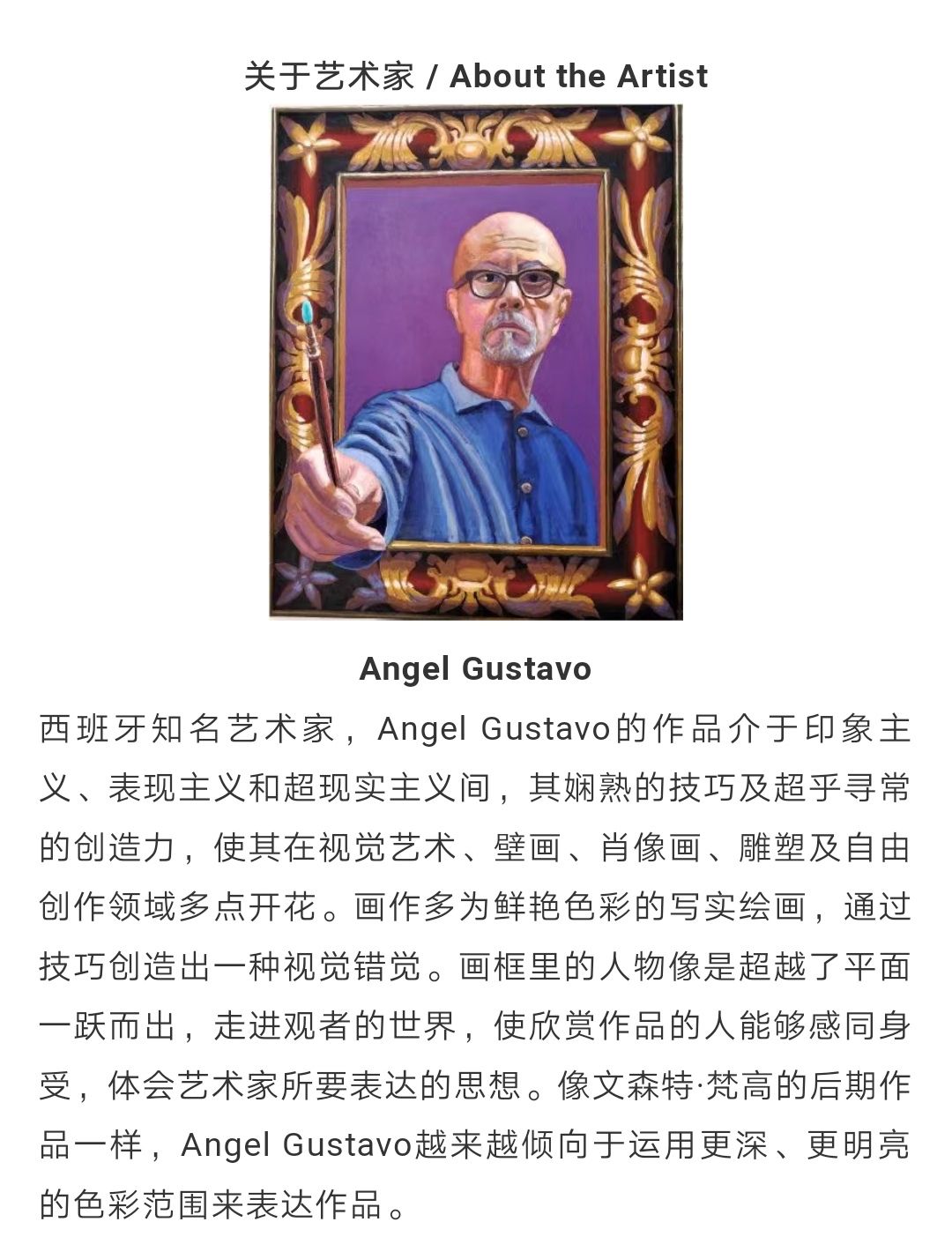 This year´s VIP gala event organised by leading Chinese newspaper GLOBAL TIMES in collaboration with club CEO, a well known group of Industry leading female CEO´s, and together with co-sponsor International Art company Monart, has drawn a select group of 350 VIP guests that consisted of Chinese and European leaders of Industry, High ranking communist party members and several Chinese movie and pop stars have been in attendance. This evening was all about honouring the host´s most appreciated relations and promoting several charitable organisations, as well as introducing the distinguished Artist Angel Gustavo for the first time to a Chinese audience.
Ground-breaking Global Art powerhouse MONART, who´s revolutionary online Auction platform supported by blockchain technology is making waves in the Art Industry, invited a select group of Chinese and one Internationally renowned Artist to participate in a Charitable auction. The money raised is be donated to a Chinese non-profit organisation that enables children in rural areas to enjoy art classes, a worthy cause that struck a chord with the Artist Angel Gustavo, who is expected to work hands-on with the Chinese Art community in the near future.
After an impactful introduction of the Artist by his daughter, International fashion expert and influencer Maloles Cabrera, the Auction started.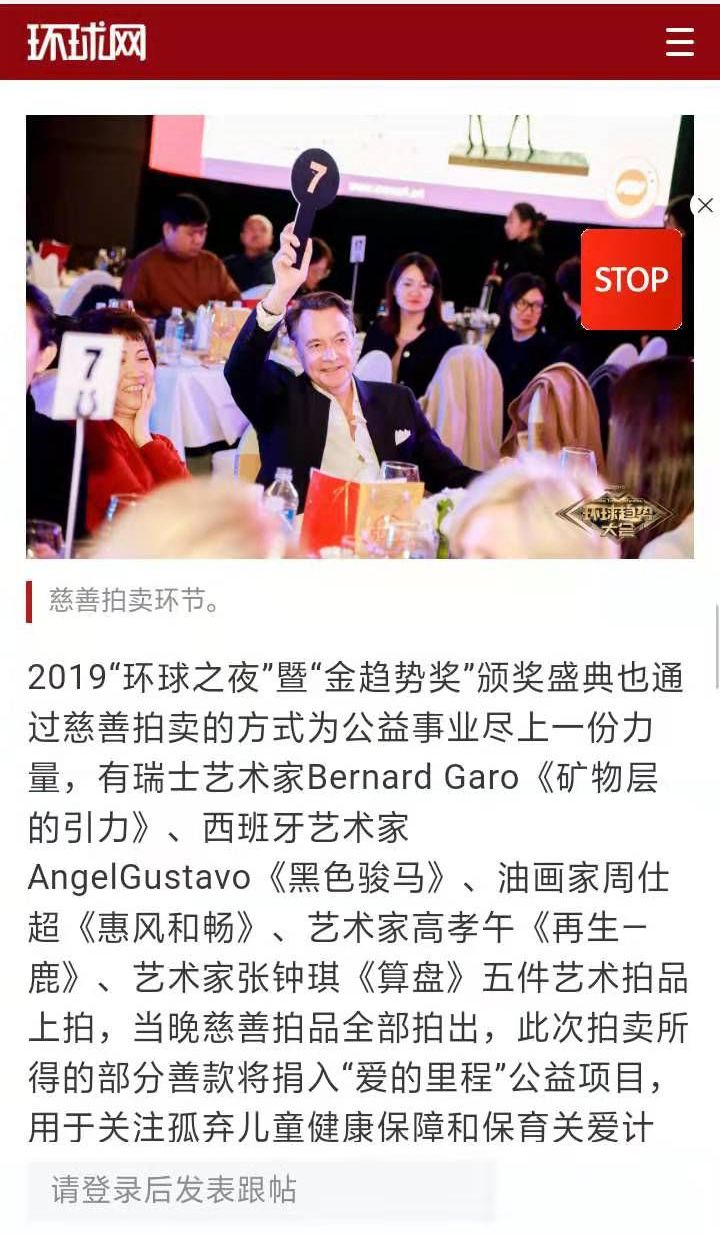 It was a roaring success with heated bidding for the Artist´s masterpiece MAJESTIC BLACK HORSE, a 100cm x 122 cm most recent Master piece that had not ever been featured on the global stage before. The painting went well over forecasted price and was eventually sold to a well-known President of the board of a Chinese Steel company. All-in-all it was a very successful introduction of the Artist Angel Gustavo onto the high-end Chinese Art circuit. More events soon to follow!
Read how the Artist was introduced by his daughter, Fashion and media expert Maloles Cabrera: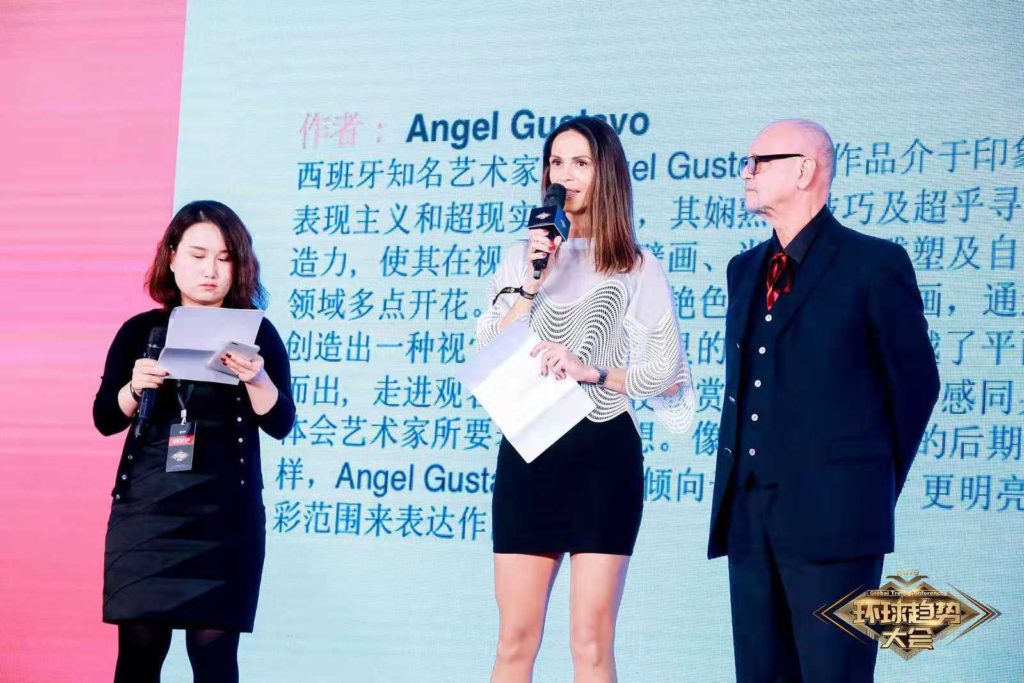 1. I have been asked to speak briefly about Art..what is Art? What does Art mean to people? How does it impact their lives? What is the true value of Art? I can tell you what Art has meant to MY life.
2. At my age of 78 I can say, that If I could be born again, I would choose to be born an Artist again. It has been immensely satisfying, a true privilege to be able to convert your passion into your profession.
3. The world of Art has taught me to be believe in my own creativity. Not to be influenced by anyone and create my own style that has allowed me to express my true self.
4. The world of Art has given me the privilege to know and work side by side with the greatest Masters of our time, such as Pablo Picasso, Salvador Dali and Cesar Manrique. I have been blessed to know the King of Spain on a personal level, to have met the Shah of Persia and his wife Farah Diba, Presidents of governments, too many stories and too little time to tell you!
5. For this charity auction I was happy to donate a painting from my most recent collection, never before shown to the world, a true gift from me to all you Art lovers today. To me it symbolises true strength, true power, true beauty and true nobility.
6. Confucius said, that life is a mystery to be lived, not a puzzle to be solved. I hope that the mystery of my Art will continue to inspire you and continue to live through you. Thank you.